---
How To Update Email Password in Gmail / Google Mail
This guide is designed for Email accounts that are set up to send/receive email through Gmail.
Before you start:A)
Make sure you have the correct email settings for your account.
You can find these here.
B)
If you don't have the email password, you can reset it
here
.
Step 1
- Log in to gmail.com and click on the Gear icon then
Settings.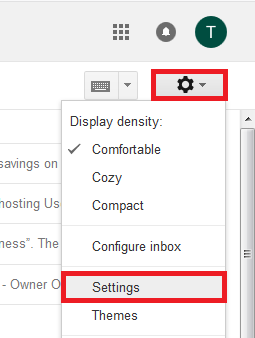 Step 2
- Click on
Accounts and Import
, then click
edit info
for the email you want to edit.

Step 3
- Update the Password then click
Save Changes.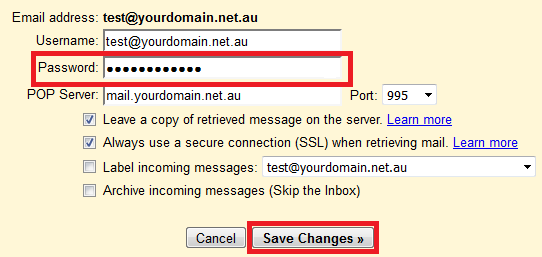 For more tutorials on accessing emails and setting up email clients, view our
Email Setup Guides
.
---