---
Add another domain to cPanel, redirect it, and create email accounts for it
Step 1
- Log in to cPanel (
click here for a guide
) and click on the
Aliases
icon

Note
: If you want to create a different website for this domain, use the
Addon Domains
feature instead (
click here for a guide
).
Step 2
- (
1
) type in the domain name then (
2
) click
Add Domain

The domain will now redirect to the primary cPanel account.
If you want to redirect the domain to a different website
,
click here for a guide on using the cPanel redirect tool
.
Step 3
- To create an email account now, first click on the
Home
button in the top left to go back cPanel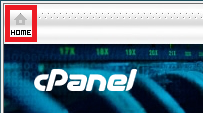 Now click on the
Email Accounts
icon

Now when adding an email account, you will can click on the Domain menu and select the Aliase or Addon domain to use.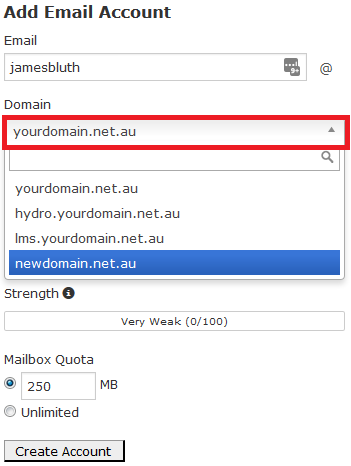 ---